dieastra
When I first heard the song "When I get my name in lights" which fits so well for John Barrowman, I immediately had this image in my head and wanted to create it. The old-fashioned way, with scissors and paper. My hands want to feel the stuff, I am not made for computer-art. As you can see, I also got it signed by John at the HUB7-convention in November 2011, London.
The letters are from a crafty store, the "lights" I put on myself, one by one. The instruments are also from the crafty store, scrapbook-stickers. The black figures I just cut out from silhouette paper. The background and the curtain is made from crepe paper. John himself is just printed out and glued onto cardboard, to give it all a 3-D-feeling.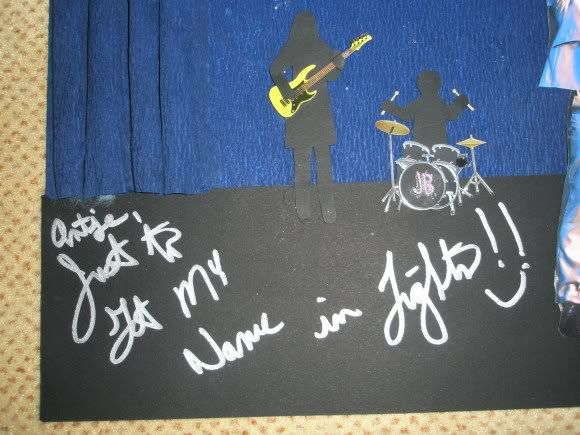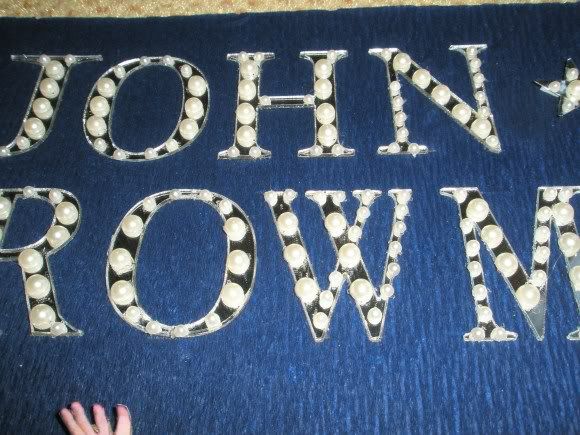 I asked him to write "Just to get my name in lights" and then sign at the other side. When I showed him the paper with my name on it, he already had finished, we then discussed where it could go and while I still was saying "Maybe not if it not fits" he had scribbled it into the corner ;) I'd rather had it somewhere else, but oh my.
My brother was with me, pointed at the female guitarrist and asked John: "What happened to this girl?" And John answered that she was not available for his tour this year. Too bad, my brother really likes her ;)